Retail Sales Associate Certification Program
The skills you need to become a Retail Sales Associate - Retail segment, Selling skills, Customer Service, Store Operations & more.. Everything else that you'll require is included.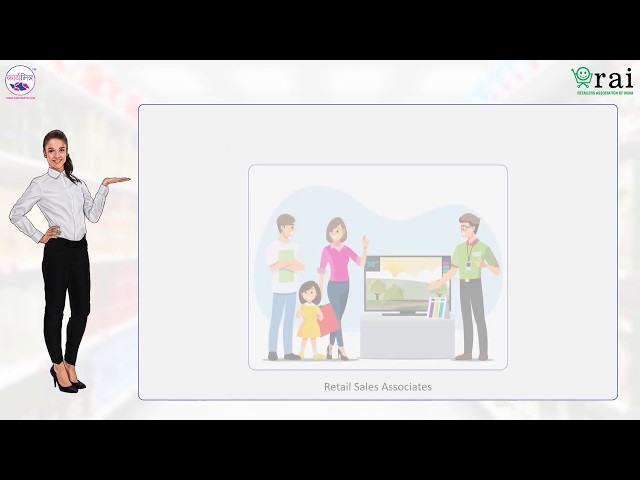 What you'll learn
Selling and Sales processes

Store layout & Planograms

Customer Demographics

Communication and Grooming

Customer recovery process

Cross-selling and Up-selling

Handling cash counter

Business basics

Basics of store operations and checklist(s)

Inventory management and Replenishment
Description
This course is compatible on your laptop, desktop, tablet and even your cell phone. Enrol now to master the concepts of the retail industry and boost your career in this industry.
As you dig further in the modules, you will learn the concepts of retail industry, the presence of the sector, and the opportunities available across the sector.
Furthermore, you will be able to enhance your skills and upgrade them through these easy-to-understand and short adaptive modules of around 15-20 minutes duration. You will get acquainted with the day-to-day work life of a retail salesperson and witness some of the exciting experience database that a salesperson gains daily.
These modules will help you evlove form a novice to a sales expert and provide handy tips about the most difficult scenarios you might face at work. The course will provide you insights of the qualities required for the job and thus, equip you with the finesse required to have effective communication.
Thus, it will not only make you ready for a career in retail industry but train you to be industry-ready irrespective of the sector, position and responsibilities.